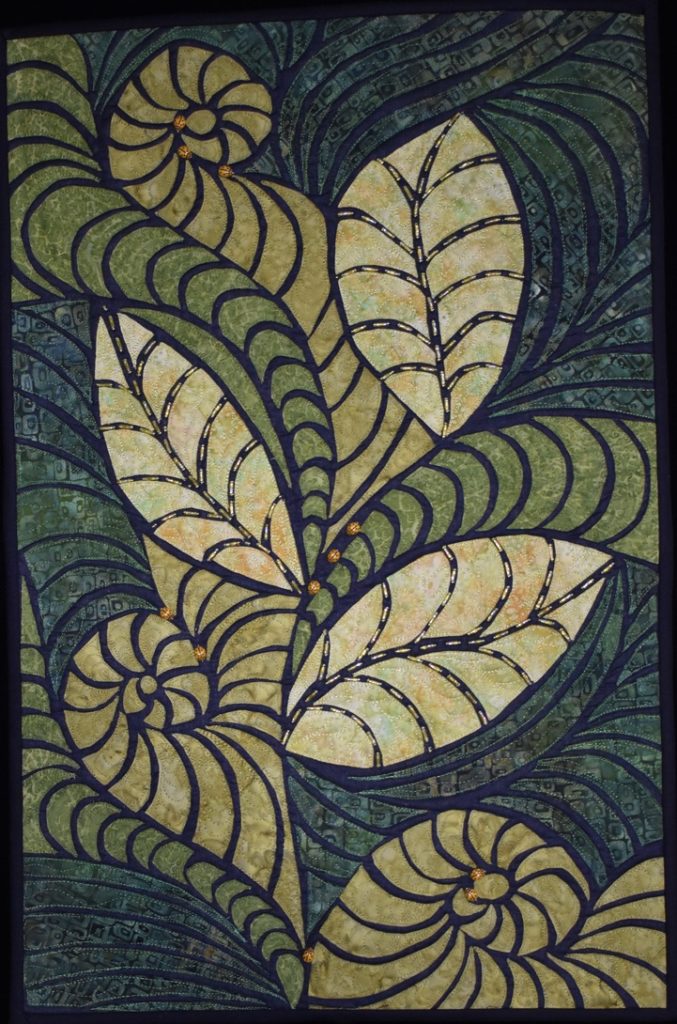 Long before it became loosely connected to eastern meditation, and massively commercialized, doodling was something nearly everyone did. I have very clear memories of having to copy my homework "without the border decoration, Miss!" School seemed, at times, like one long, not-terribly-exciting program to get kids to conform. And one way they did that was by squelching our artistic impulses. The 11th Commandment might just as well have been "Thou shalt not doodle in the margins". (I will stipulate that your mileage may have varied.)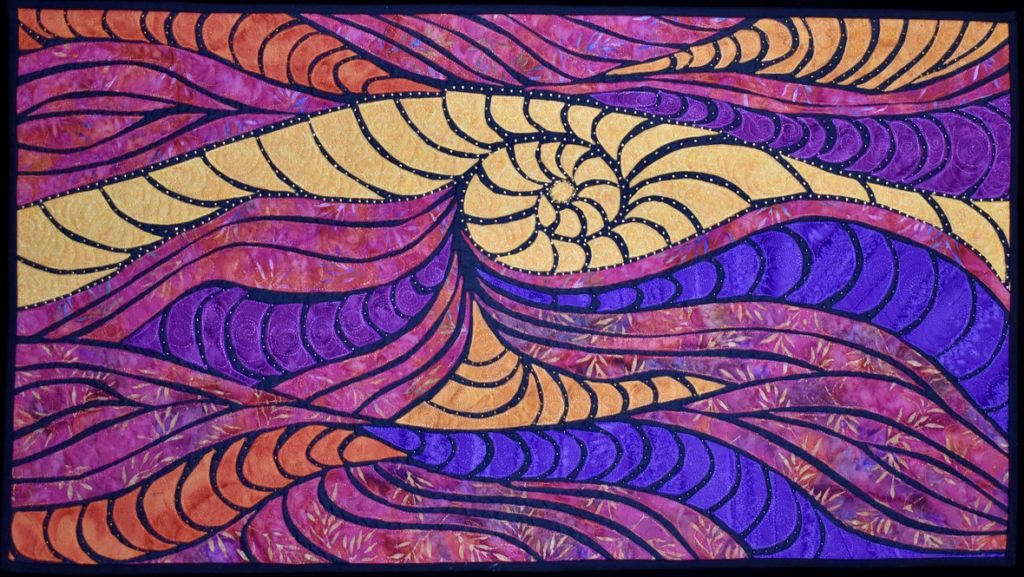 Some things don't change much as time goes by. Then, as now, my doodles are small and usually involve a spiral or several, and lots of curved lines. They are mostly abstract, though I have been known to draw a fairly reasonable dragon head when the occasion called for it. In late 2019 I started playing with the idea of turning my doodles into fabric art. For this, I enlisted the aid of my local photocopy shop to blow the drawings up to a reasonable size. We settled on 300% after a couple of false starts. After scheduling the exhibit, I set two goals: 1) have 45 pieces ready to hang, and 2) honor the experimental nature of the process by including every piece I made, even if I wasn't too sure about them.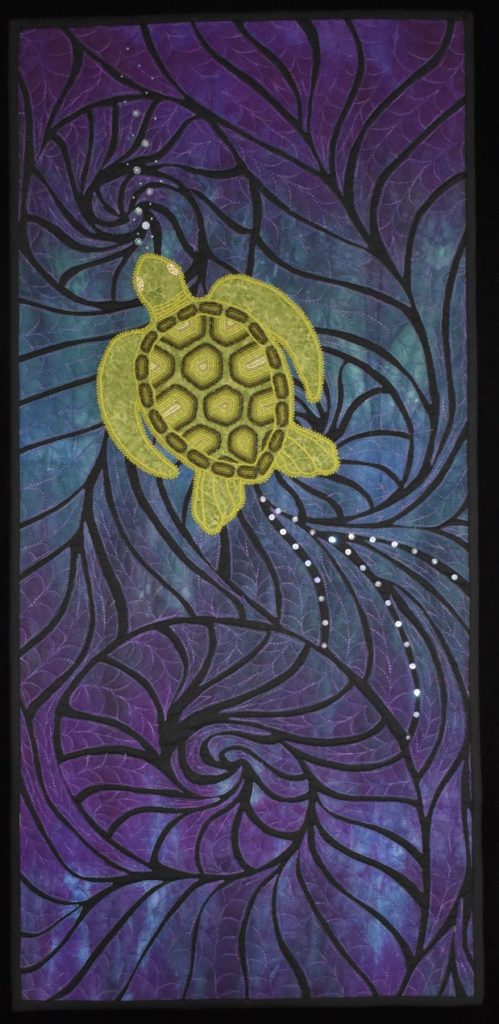 Though I hadn't known it would turn out this way, working on this series helped me get through the massive life disruption of the pandemic. Without a deadline, there would have been a whole lot more binge-watching old TV shows and re-reading murder mysteries from the 1950s. (Don't get me wrong. There was still plenty of that!) So I am grateful to the lovely folks at the Pacific Northwest Quilt and Fiber Art Museum for giving me something to work towards for the last year and a half. (Shout out to Amy and Jenny!)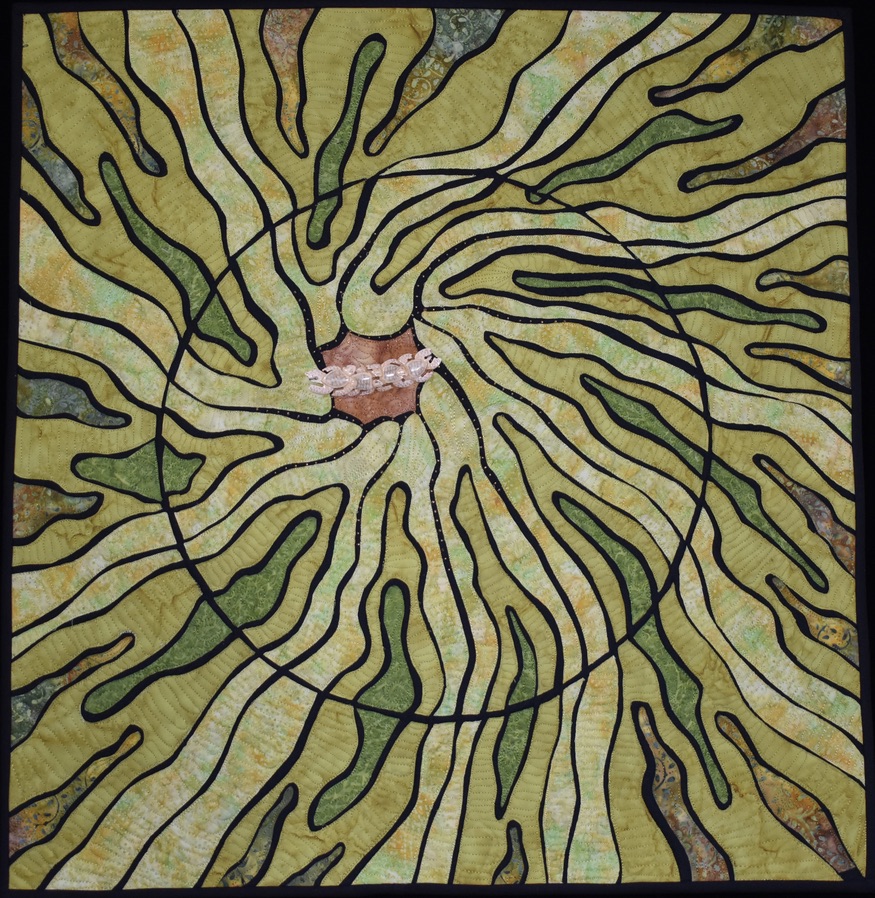 I plan to spend the day at the museum on May 5, though there will be no formal reception due to the pandemic. And now, a word from our sponsor (as they used to say when television was live!) Be well, my little chickadees!
The mission of the Pacific Northwest Quilt & Fiber Arts Museum is to present exhibitions and educational programs in all fiber arts that enrich and inspire, honor cultural traditions, and celebrate the creative spirit. The Museum hosts local, national and international exhibits and educational programs in all fiber arts. A nonprofit 501(c) 3 organization, the museum is located at 703 South 2nd Street, La Conner, WA and is open from 11 a.m. to 5 p.m. Wednesday through Sunday. More details can be found at www.qfamuseum.org.