For the past 20+ years, I have been offering week long classes as part of the summer program at the Grunewald Guild. For those who may not know, the Guild is nestled in the Plain valley, not far from the charming little Bavarian style town of Leavenworth, Washington in the Cascade Mountains. Over the years I have taught art quilting, fabric dyeing, stamp and stencil making, 3-D fabric vessel making, and more, but have never taught my Extravagant Beadwork class there – until this year.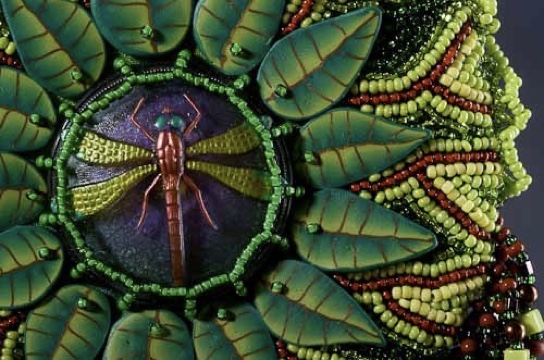 After closing last year due to Covid-19, they are opening up for several weeks of classes this year, with some restrictions in place. They will be operating at about half-capacity, and all those who wish to attend must be vaccinated. My class will run August 1-7, 2021 and you can get all the details at the Guild website: https://grunewaldguild.com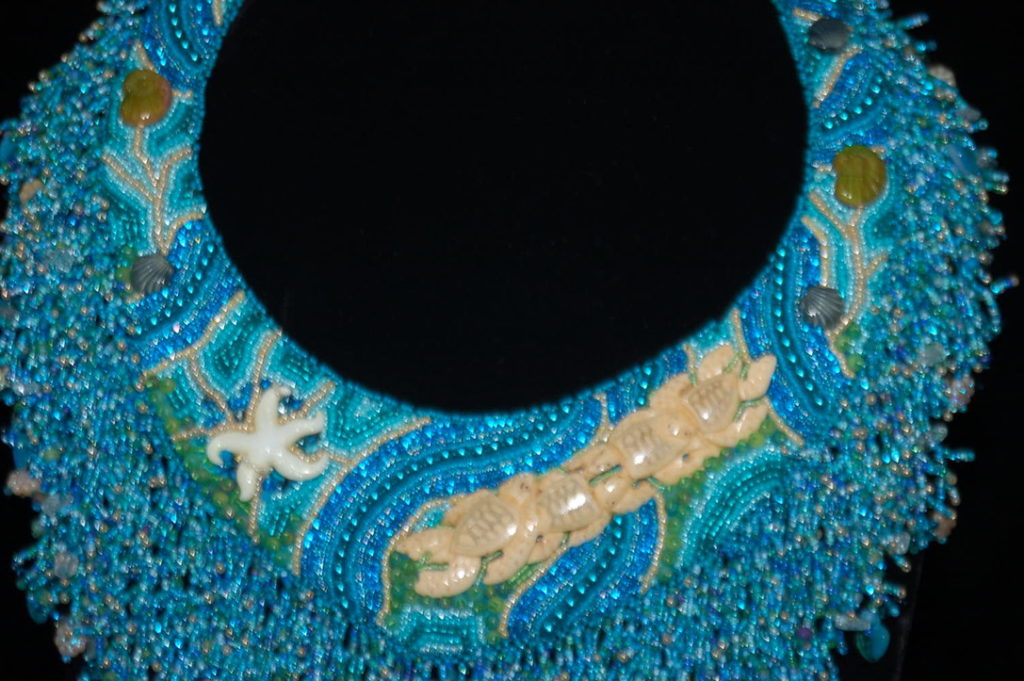 I am really looking forward to offering this class at the Guild. We've usually included a little side lesson on beading on fabric in my other classes, but this time the beadwork will be the main show. Students will get to design their own projects, and I will help them get where they are going. The samples I've posted here are all detail shots of some pretty extravagant jewelry of mine, but you could also choose to make a beaded doll, add beads to a quilt or wall hanging, decorate the top of a fabric box, or anything else you want to try. The class information says you won't need a sewing machine, but I will bring one along in case someone needs to run something up quickly.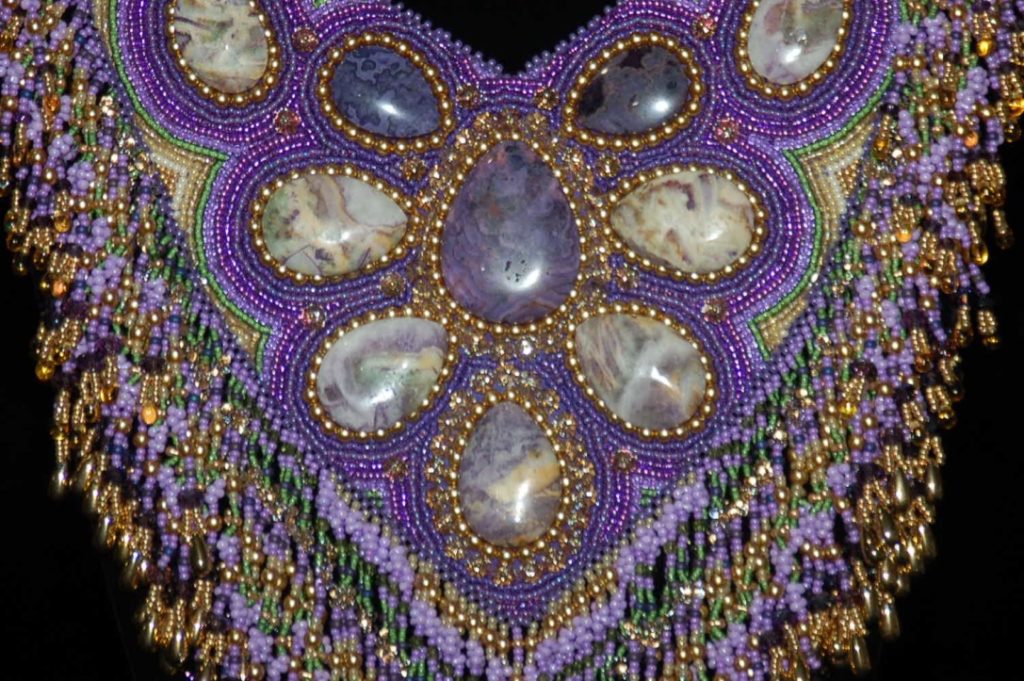 I would love to have you all in class, my little chickadees, but the class size is restricted to 10, so go the website and click on Programs, then on the highlighted Summer Session to get to class information and registration and all the details. Feel free to holler if I can help explain anything.
Be well, stay safe, and carry on! Larkin