Here's another lovely little piece from the UFO pile. This one only needed binding, and was ready to move on. In this case, it is a gift for the woman who made the ceramic face, my friend Sarah Jane. I called it "Imagination" because SJ is so full of creative ideas.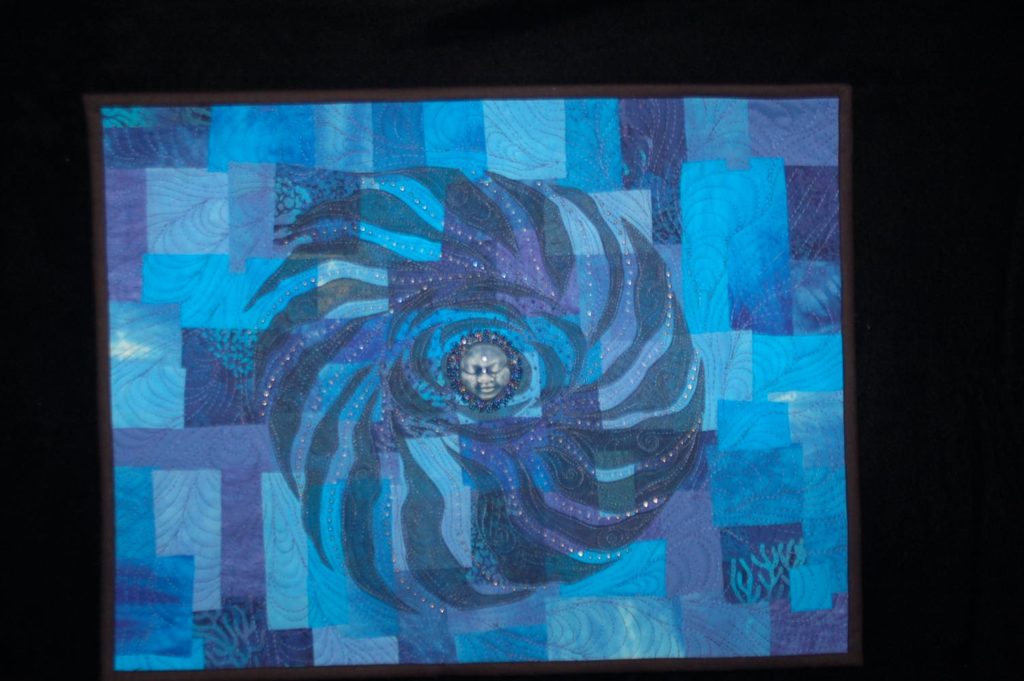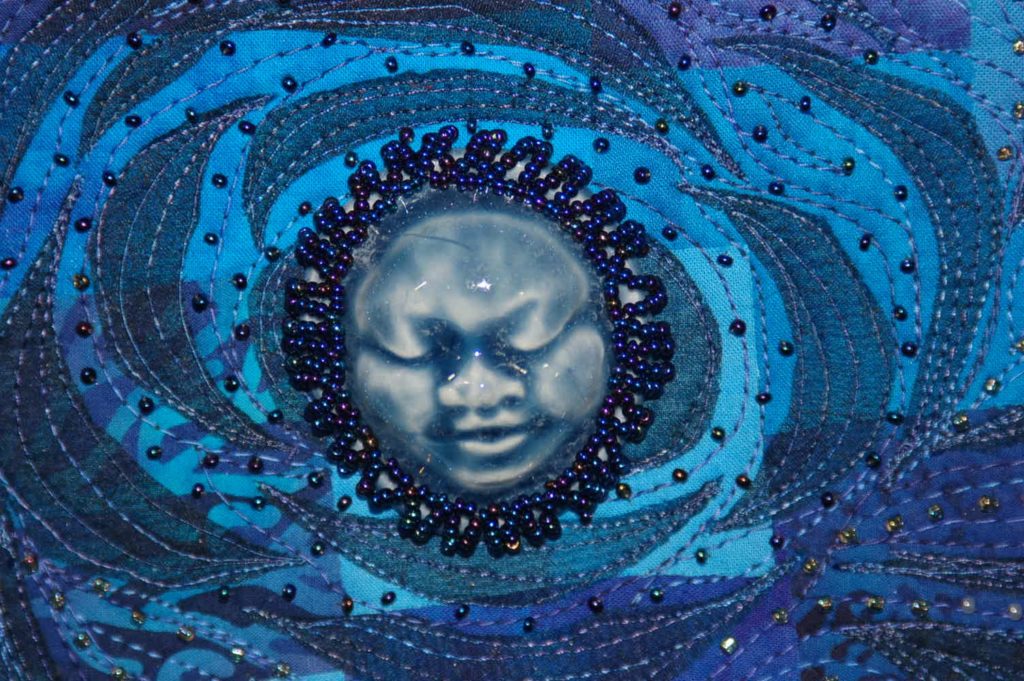 For those who like to know these things, the background is fused fabric collage in hand dyed and commercial cottons, and the shattered circle is hand dyed silk organza.
Be well, my little chickadees!