Before my cataract surgery, I was hard at work on samples for my week long class at the Grunewald Guild. I need not only completed work, but also some pieces that are partially finished so that I may demonstrate the process for students.
The class this summer is called Fabric Collage in 3-D, and we will focus on structures, containers, and whatever the students may design. This afternoon, I set my camera up for auto-focus, since my eyes are not quite trustworthy yet, and took pictures of three pieces that are, literally, in pieces.
The first is one side of what will be a five-sided vase. The blue fabric was dyed in the microwave earlier this year. I found the ceramic octopus at Shipwreck Beads.
The second will be the top of a box, and is collaged of an assortment of fabrics and embellished with a metal tree charm and glass beads.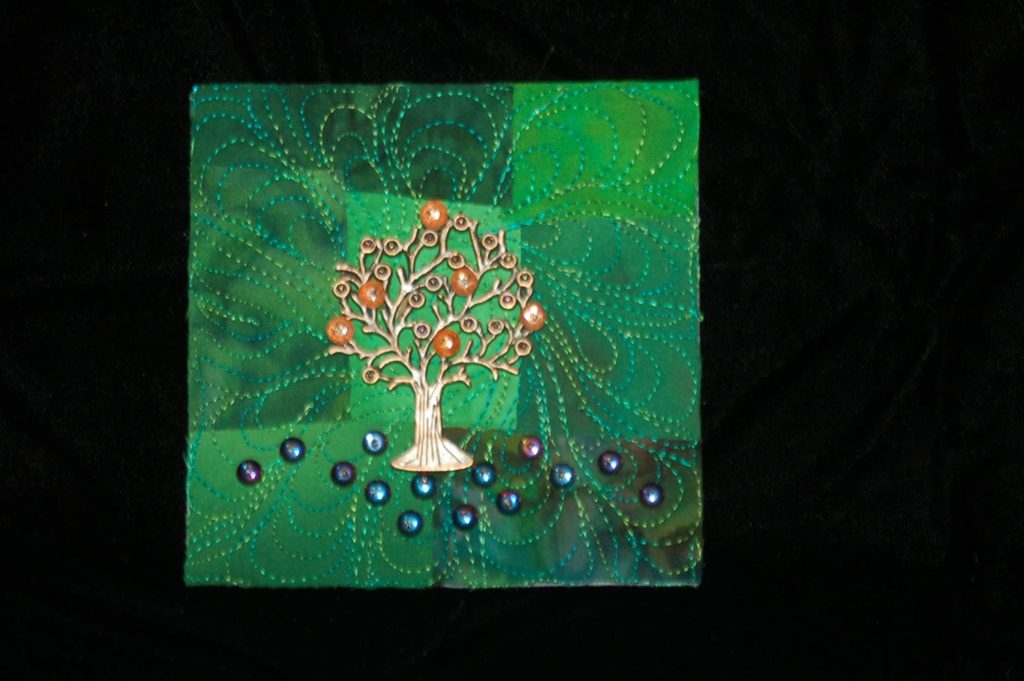 The third will be the back wall of a small shrine. The face was created by Diane Briegleb. The bead embroidery section was done on a separate piece of Timtex and then mounted on the fabric collage background.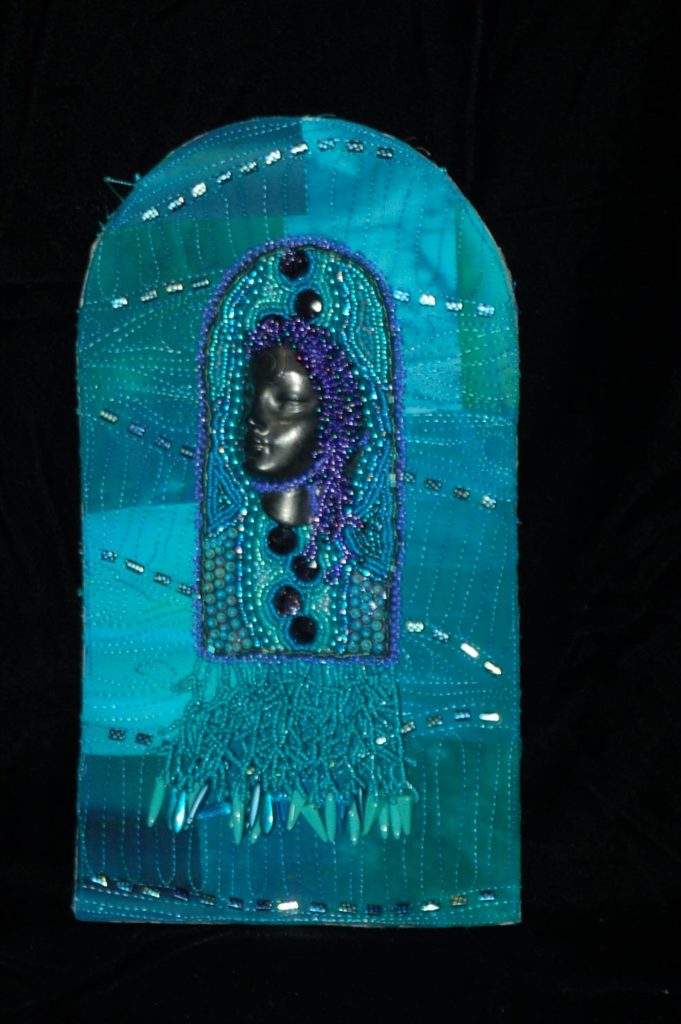 I am very much looking forward to being able to see well enough to thread a needle again. The second surgery is next week, so things are moving along in the right direction.
Be well, my little chickadees!
Peace, Larkin